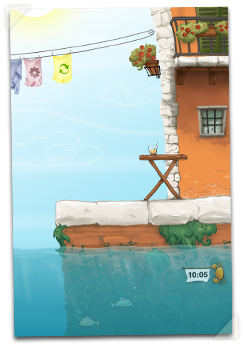 Check out the 'acqua alta' on the go!
Is the water already close to streets level?
Venice tides is an intuitive and friendly way to get updated about 'acqua alta' phenomenon in Venice.
It uses cute illustrations to show you - at a glance - what level has reached the water at the moment and when the next tide will occure. Either if you want to enjoy acqua alta or avoid it, this is the app for you!